The perfect rental is a good blank canvas to work with to have a reasonably priced, comfortable, low energy and well located home. Because you will have to work with existing housing, there may be some areas where you are willing to compromise whilst some other features will be absolutely necessary for you.
How to find your perfect rental property:
Decide on what you ideally want, what is negotiable and what you will not accept.
Do some quick online research of rental values in your area to determine how much you will need to pay to get what you're after.
Take a photocopy of a map and draw a boundary around the area that you are willing to move into.
Doing these steps saves you time that could be wasted looking at properties that are not suitable.
Smart and very smart renters should look for:
A Good location
Properties that are within walking distance of shops and decent public transport services (especially a train service).
Properties that are within walking or riding distance to work.
A place that is off a main road that has no obvious signs of a noisy neighbourhood if you are sensitive to noise.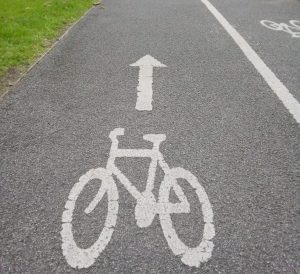 Decent natural heating and cooling
North or at least east or west facing properties in Australia, especially if you plan to produce your own produce, solar hot water and solar power.
Properties that are not heavily shaded by buildings or trees unless you live in a warm climate.
A well-sealed property in a colder climate (Southern Australia) to avoid draughts. During an inspection, have a good look around doors, windows and be on the lookout for permanent ventilation holes (often found in toilets and bathrooms and should be avoided).
Natural ventilation and shade in warmer climates (Northern Australia).
Exterior blinds in any climate though these are rare on modern homes.
Good thick curtains in a colder climate if you can find them.
A good size
Other things to look for
A minimum lease length of 12 months as moving is time consuming and costs money.
A split system air conditioner/heater, especially for very smart renters unless the house will remain between 15 to 30 degrees during the day.
All electric appliances, while not essential, will make disconnecting the gas easier for very smart renters.
Properties without unnecessary appliances like dishwashers. Avoid paying for things you don't need or use.
Space for bike storage if you own and use a bike.
Read more: The perfect rental article
---
HomePage