The perfect rental is a good blank canvas to work with to have a reasonably priced, comfortable, low energy and well located home. It is the smart rental to go with the smart renter.
A quick way to sort this information is to sit down and draw up four columns on a piece of paper where the first column lists the attributes of your potential new home, the second, third and fourth columns then list the ideal, negotiable and not negotiable versions of these attributes.
A simple example is that for your ideal scenario, you live 20 minutes from work, while an acceptable scenario is that you live up to an hour from work whilst you might disregard any property that is more than one hour from work.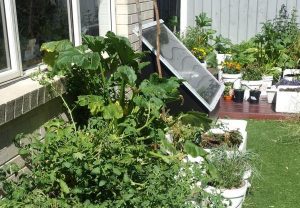 It takes about 30 minutes over a cup of tea to do this and the purpose of doing this is to figure out what kind of home you are really looking for. This helps to speed up the search process.
Any rental that somehow falls into the not negotiable column is out of the question so you won't waste time looking at it. Naturally, we didn't get everything that we wanted but the property we got suits us well. Our choices are influenced by the following:
Cost
Ideally, we wanted to pay no more than necessary to get our perfect rental. In our part of Melbourne, less than $350pw at the time of writing doesn't get you much while we found that properties over $450pw were unnecessarily large for us and had appliances that we didn't need.
Distance to work/shops/train/nice walks/friends/family
Having enjoyed the health and financial benefits of a car free lifestyle now for 8 years, we don't mind putting in a little extra work to get a well located home.
The distance to work is important given how often we travel there each week but being able to go for a stroll to the shops, talk a nice walk or visit friends and family is also an important consideration, especially given how much our city of Melbourne is sprawling.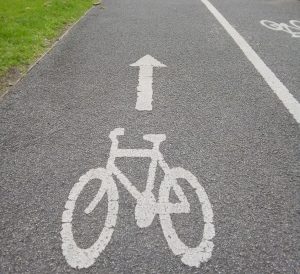 Noise
We acknowledge that no home in the city or suburbs will be noise free, but some areas are better than others. Living next to main roads is out of the question for us, as are any chronic noise problems such as constantly barking dogs, loud music and vehicles, especially if these noises occur during sleeping hours.
It's hard to really know how this will play out before you move into a property but if you are interested in applying for a property, make a few visits at different times of the day and night to see if there are any noise concerns.
Orientation/building envelope
Because we live in a temperate southern hemisphere climate, getting winter sun from the north is more important for us than blocking out sun on hot days, so a north facing property is ideal for us.
Sun exposure is also important for us to grow vegetables and herbs in the garden and to produce solar hot water, so east or west facing properties are ok but any property with mostly south facing windows or a south facing outdoor area is out of the question, as is any home where other buildings or structures block the sun from reaching us.
Lease length
We are not big fans of moving so we only consider properties with a 12 month lease. Some people prefer to dream bigger; a group of like-minded people in the inner North of Melbourne secured a 5 year lease with allowances to modify the property to improve thermal comfort and to grow a majority of the fruit and vegetables for the occupants.
Passive comfort
To be comfortable using a lot less energy than the average Australian home, you need a few minimums in a cooler temperate climate like Melbourne.
Houses in Australia are lagging well behind international standards, something that we can both attest to having lived in Northern Europe. Even so, there are some choices that you can make in your next rental to improve your thermal comfort.
First, your home cannot be draughty; if you live in a home that has draught issues in the cooler months, you will need to heat a lot more than if you live a better built home, something we have unfortunately learnt from first-hand experience.
During an inspection, check around doors and windows to ensure that they are well sealed and avoid homes that have permanent ventilation holes (often found in bathrooms and toilets).
Good curtains are a bonus as they can help to retain heat in winter whilst exterior blinds are good for keeping the sun out in summer. And as mentioned before, the orientation and building envelope of a home are also important.
If you live in a warmer climate, natural ventilation and shade may be of greater importance.
Indoor size
Beyond a certain size, more space means more maintenance and cleaning whilst this extra space attracts clutter. For two people, we have found that 45-60 square metres of indoor space is fine for us.
Outdoor area
We need at least 10 square metres of area that gets 4 hours or more a day of sun (when it's shining) to produce all of our herbs, tea herbs, greens and some other vegetables plus hot water for showering.
We also need a little more space for enjoying the sun ourselves, drying clothes and for composting. Any additional space is a bonus as long as it doesn't invite a lot of maintenance.
Appliances
All electric appliances mean that we can cancel our gas supply (if there is any) and save on paying duplicate daily supply charges.
If we can't get this, a house with at least an efficient split system heater/cooler or excellent passive heating means that we can use our own induction hotplates for cooking combined with our pump shower system to send the gas company packing.
This is pretty realistic given how many homes in Australia have been retrofitted with split system heaters/coolers. As for other appliances (like dishwashing machines), we prefer if they are not part of the home as we don't use them anyway and don't wish to pay for them.
Bike storage
We prefer to store our bikes in a separate outdoor storage area like a shed or garage but are willing to store them indoors if there is enough space and the space is easy enough to bring a bike in and out of. Locking our bikes in a public outdoor space on a permanent basis is not negotiable for us given the risk of bike theft or vandalism.
Conclusion
The above rental may or may not be even close to your ideal home and that's ok. The idea of this exercise is to figure out what you need at a minimum to have your own smart rental and then to work out how much you are prepared to spend each week to pay for it.
HomePage