| Potential household cost | $6000 per year* |
| --- | --- |
| Smart renter | $3000 per year |
| Very smart renter | $2000 per year |
*Based on a $4000 a year health policy, two $800 comprehensive policies for two cars and a $400 contents policy.
The more you become financially independent as a smart renter, the less of a need you should have for insurance. Here, we'll look at some insurance alternatives to lower your insurance bills without exposing you to unreasonable risk.
Insurance is best used for events that can financially ruin you whilst for other events, you can proactively reduce your risk through behaviour modification and accruing savings.
If you have the choice, aim for high premium/low cost insurance policies where the insurance can cover major losses and your savings can cover minor losses.
There is a dizzying array of insurance options, many of them unnecessary so we're only going to cover the important ones here for renters.
Car and bike insurance
Be proactive in your safety as a driver or rider. For the unexpected, road trauma insurance (e.g. TAC in Victoria) is standard in Australia for any accident that involves a vehicle.
If you are a member of Bicycle Network Australia, you are also insured for up to a year of income loss (maximum $1000 per week) and out of pocket medical expenses in the case of a solo bike accident which is not covered by road trauma insurance.
If you own a car, we'd recommend third party insurance as it is inexpensive and the risk of financial ruin is high enough without it.
The actual value of your car can be covered by spare savings if it is a cheap/reliable car.
The best insurance against bike theft is a high quality U-lock that can defeat hand tools, anti-theft skewers for the wheels and seat and avoiding locking your bike in places (especially overnight) where thieves can use power tools.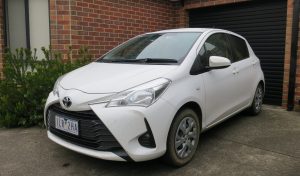 Home contents insurance
Make sure you have adequate locks and don't leave items that are attractive to thieves on display, especially near windows.
Living frugally means that you have less stuff that is attractive to thieves. It's unlikely that they will clear out everything in your home.
If you live in a fire, flood or theft prone area, home contents insurance (if it covers these events) could be worthwhile.
Otherwise you can use savings to cover the more likely event that thieves take some valuables (e.g. a replacement value of $3000) or the unlikely event that you lose everything (e.g. a replacement value of $5000-$10000).
Unemployment insurance
As mentioned in Insource what you can, you can expand your home economy and accrue savings to create a buffer against unemployment.
Some superannuation funds include disability and death insurance so see what you already have. If you are self-employed, you should at least take out workplace accident insurance.
Ultimately, financial independence is the best unemployment/disability/death insurance you can have.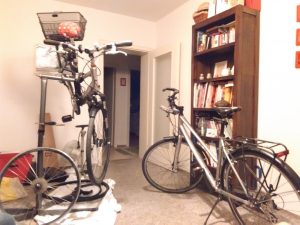 Health insurance
Health insurance starts with you: look after your fitness, eat well, get tobacco out of your life, get rid of or at least minimise alcohol, sugar and caffeine, minimise personal risk, lower your stress through working less and maintain good dental health through brushing and flossing.
Get ambulance cover if it's not covered by your state or private health insurance policy. It's not expensive and there's a good chance you'll need it one day.
Australia has a decent public health system that is free for Australian citizens and residents. Its downsides are that waiting times for elective surgery and dental can be very long [1].
You can accrue savings to self-fund elective surgery through the private system if you don't want to wait and provided that you take a proactive approach to your health, elective surgery should be minimised.
These savings can also be used to pay the extra lifetime loading payments if extreme circumstances (e.g. chronic knee or hip problems) make the private system more attractive.
Private insurance can have its perks (single rooms, better food, shorter wait times for elective surgery) but can have large out of pocket expenses and you can be held hostage to premium rises, convoluted pricing and you may not have a private hospital in your area [2][3].
If going down the private insurance route, avoid policies that have extras as it is generally quite limited and you're be better off paying for these out of your pocket.
Be careful of junk policies (cheaper policies that don't provide much more or any more than your free Medicare policy) and read the fine print for what is excluded (you'd be surprised) [3].
Ultimately, private insurance is subsidised by taxpayers to the tune of $9 billion a year, yet experiences similar problems to the public system and is experiencing a death spiral [4][5].
It's hard to give straight out advice on insurance, but smart renters can use their savings and frugal habits to keep the need for insurance to a minimum.
Even the cost for health insurance can be minimised by using a combination of proactivity, ambulance cover, the public system and savings to buffer against the possibility that you'll need elective surgery in the future or will need to take out private cover.
Health and wealth
HomePage
Further Reading:
[1] An interesting comparison between the Australian public and private system:
https://www.vox.com/2020/1/31/20995866/australia-public-option-health-insurance-podcast
[2]
https://www.latrobe.edu.au/news/articles/2014/opinion/private-health-shouldnt-be-subsidised
[3]
https://www.theguardian.com/australia-news/2019/oct/30/private-health-insurance
[4]
https://www.abc.net.au/radio/programs/nightlife/is-private-health-insurance-worth-it/9491072
[5]
https://www.theguardian.com/australia-news/2019/oct/30/private-health-insurance